A double-decker extension to a traditional family home
Transforming a small two-bedroom, bungalow suburban house into a spacious family home required imagination and some bold decisions.
Our ambitious design proposed large alterations, with the addition of an entirely new first floor as well as the creation of a single-storey extension at the back of the house.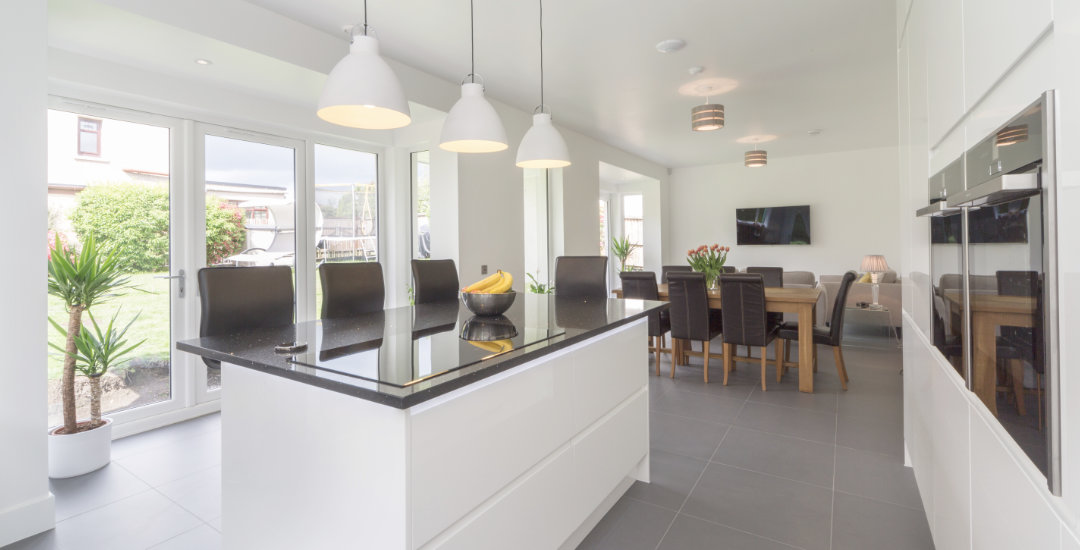 With the whole building altered by our plans, the project had to be tackled a section at a time. We agreed with the contactor that work should start with the construction of the rear extension. The original bungalow roof was removed in sections, allowing the construction of the new additional floor to take place. Finally, with the extension and additional floor ready, the new roof was added to the existing and extension wall heads.
The transformation of the original bungalow was completed in just four months and the house is almost unrecognisable today. It's now a stunning three-bedroom house that provides a large, versatile, open-plan contemporary living space for the entire family.
Location: Bishopbriggs, East Dunbartonshire
Building type: one-and-a-half-storey house
Brief: to create more living space for the family and an extra bedroom
Special Feature: removal of the old roof space to create a new first floor and attic roof
Project duration: 5 months