Turning an upside-down house the right way up
As a couple who like to socialise and entertain, the original layout of our client's house in Dunfermline didn't suit their lifestyle. It had an unusual configuration, with the bedrooms located on the ground floor and all the public rooms situated on the first floor.
They asked us to create a new design for their house that gave the family the social space they needed. Our plan literally had to turn their upside-down house the right way up.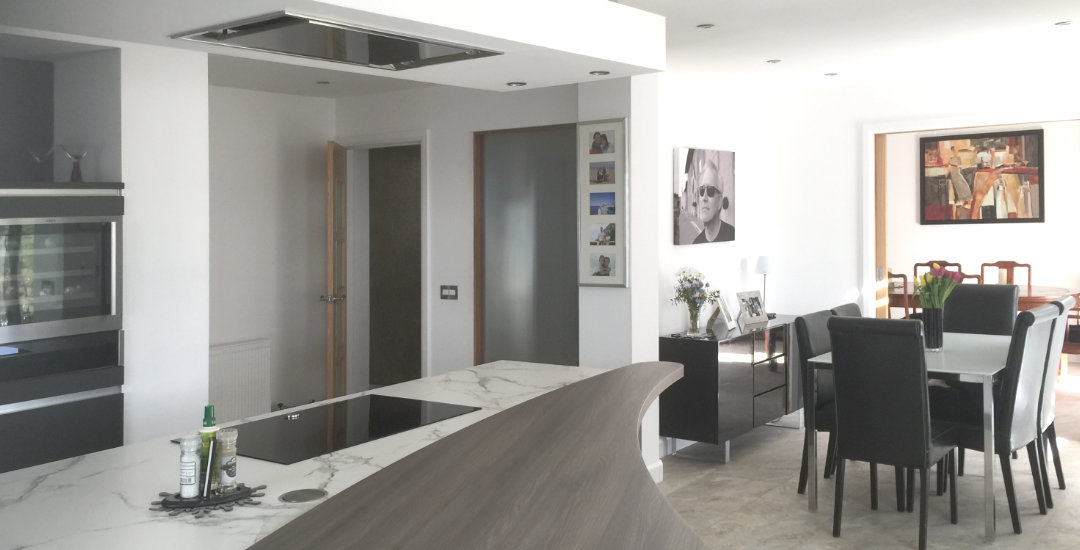 Our design moved the public rooms downstairs and the bedrooms to the more conventional setting of the first floor. To provide maximum flexibility, the design included a new, open-plan kitchen diner on the ground floor leading on to a bright, modern, single-storey garden room extension. Bi-fold doors in the garden room opening out directly into the garden completed the transformation of the downstairs space.
The ground floor of the house is now the perfect place to relax, entertain guests or unwind on a lovely summers evening. With their house now the right way up, our clients have the space to suit their sociable lifestyle.
Location: Dunfermline, Fife
Brief: Design alterations to create an open plan downstairs living space connecting out into the garden
Project duration: 5 months