Growing the Community through Affordable Housing
Glengorm Estate sits at the northern tip of the Isle of Mull. At the heart of the estate is Glengorm Castle which is a family home and consists of a number of cottages on the estate providing holiday accommodation.
However, the estate also is home to a small community of residents living in the old farmhouse and other buildings.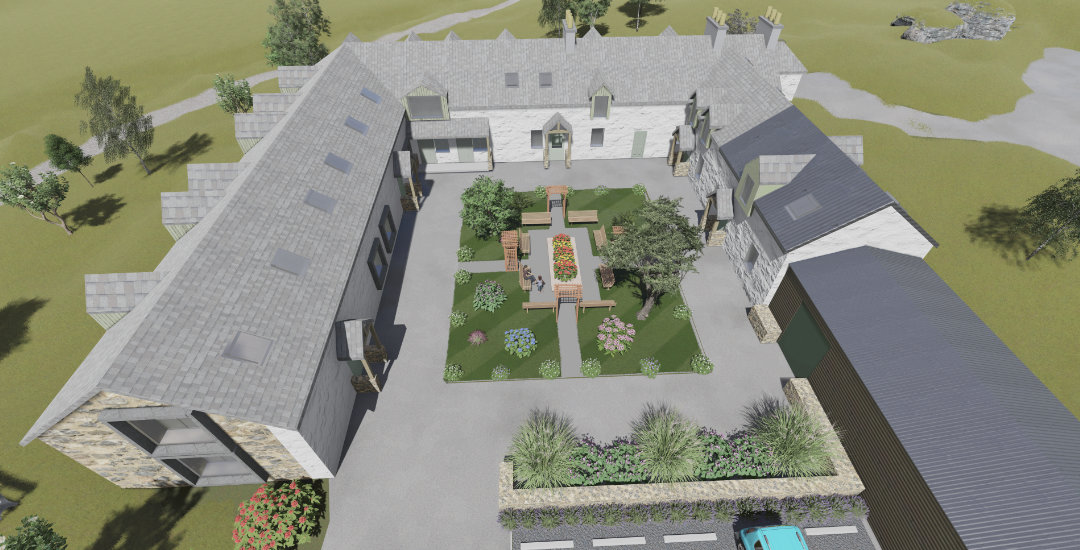 The estate owners approached us to help them convert the disused farm buildings within the Home Farm complex into affordable housing. The new housing is intended to help reinforce and grow the existing community. We carried out a feasibility study for the site, alongside the local Community Trust, consulting with local residents and reviewing what type of housing was most needed. We also conducted bat and bird surveys which led to the relocation of an existing bat colony.
As part of the feasibility survey, we created our design for the vacant barns. We followed the client brief to design units that are spacious rather than cram in as many homes as possible. Included in the project, we proposed that the existing farmhouse and flats be upgraded and their building envelopes repaired. Grant funding has been approved to finance the project and we secured planning permission for our design. We are now awaiting the building warrant and a building contractor will be appointed to carry out the work.
Location: Glengorm Estate, Isle of Mull
Brief: To convert existing, empty farm buildings into affordable housing for the benefit of the local community
Project duration: 3 years